From Buck to Johnny, to Waylon and Willie, to Merle and Lefty, the very best country music has shown the rich complexity of life. Steel backbones and breaking hearts. The true grit that helps people survive every difficult day. And those qualities haven't been forgotten. They're there in every word and note of Michael Monroe Goodman's second album, The Flag, the Bible, and Bill Monroe (released November, 2015). It's the sound of Kentucky calling.
Country music is like breathing to Goodman. It's been part of his life since before he was even born. "My parents knew Bill Monroe for years," Goodman recalls. "They were good friends and they all went to the same church. When I came along they asked him if they could call me Monroe, and Bill was thrilled. We used to go backstage at the Opry with him every weekend. It never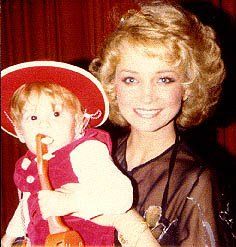 seemed surreal until I began writing and playing."
But Goodman carries that legacy of Bill Monroe in many ways. It blazes in the title cut of the album, and also in the aching "Rosine I Cry," a lament for the small town in Kentucky where the Father of Bluegrass was born. Goodman wears his heart on his sleeve, and he's happy to do so."Most of these songs are straight out of my own life," Goodman admits. "I believe some people will be able to directly relate to them. "Drunk Again" is about growing up with a father who was always battling alcoholism. When you're a kid you don't think about it, you don't know any different and you take all those crazy events in stride. It's only looking back that you have perspective. I know I'm not the only one who's experienced that."
Much the same is true of "She Was Mine," written on the first anniversary of his mother's death. There's no sugarcoating on this pill; the bitterness he felt is evident. Yet there's still the knowledge that she was his mother, she was still family, and underneath the pain a lot of love remains.
And just like every life, there's plenty of joy alongside the sorrows of the past. "Concerts In My Underwear" is a slyly sardonic love song, both tender and funny, while "Yay! Friday" is a universal call to the dancefloor for the pleasures of the weekend, and "I'm Just Country" stands as his proud manifesto.
"People have these stereotypes of country music and hillbillies," Goodman observes. "All the clichés, but the truth is more complex. I know, I've lived it. I grew up poor in a small town in Kentucky. That doesn't make us backward, though. We knew about life, maybe more than city people. I'm proud of my home state of Kentucky. You need that strand of where you're from or you don't have an anchor. At its heart, country's a state of mind, not a location."
Goodman recently starred in Chicago's production of Ring of Fire, a musical about Johnny Cash, which was nominated for six Jeff awards – the equivalent of a Tony in Chicago – and he's been part of the Million Dollar Quartet Broadway tour. So, even in the theater, he's kept his country roots close.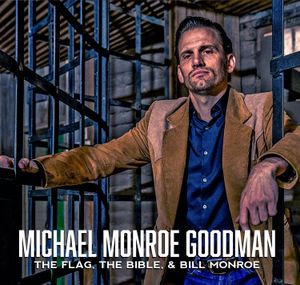 He's always made country music his priority, ever since playing his first professional gig at the age of 15, on Live at Libby's in Maysville, Kentucky. "I'd been writing songs for a couple of years by then," Goodman recalls, "and this show had hosted quite a few '90s stars before they were famous. I auditioned on the Friday night, did one song. They liked me and I performed on the radio from there the next night. I did that show a few more times and I knew my heart was set on country music. It was my voice. Right out of high school I joined a band and started really learning my craft."
As the songs on The Flag, the Bible, and Bill Monroe show, he's mastered his craft. The music and the lyrics are honed, and the pedal steel adds its beautiful cries. But the raw emotion, the stuff of life, always lies just beneath the surface. This is real."I want to paint a picture," Goodman says. "Country music can be so personal, so timeless. If it talks to people then the song has a lasting magic, it never stops being relevant. This album is about who I am, the things that are important to me. The Flag, the Bible, and Bill Monroe: I'm proud to be an American, I'm a committed Christian, and Bill Monroe has always been an inspiration. Maybe I'm carrying on those things Nashville's left behind these days. But I think this is real roots country, music that means something."